AN INTERVIEW WITH SNACKY


May 8, 2019 / Jesse Rintoul

Ryan Senanayake (AKA Snacky) is breathing new life into Australian music. We first met Snacky at TA-KU's pop-up "823 thinking of you'" photography exhibition in Melbourne, sometimes in late 2017. It's fair to say that Snacky is entirely in his element and producing some very real, entriguing and evocative music, and photography.

Chill music, trap music, some alternative form of contemporary music. The production is so polished but it's too unique to be classed as pop. There are tracks to ride around the city too, hang out with friends in the sun, or just close your eyes and zone out to. Having dropped "AWAKE FLIP" on SoundCloud about a week ago, and "xxxxxxxxx" on Apple Music and Spotify, we hit up Ryan with some questions.


So, how long have you been making music? A song like "Rage w/Snacks" doesn't happen overnight.
I began making music around the time I turned 17. It was the start of Year 12 (final year of High School in Australia). I have to admit that I definitely spent more time making music than I did studying… It's funny you mention Rage, that one actually did happen overnight with some help from an old friend. Funny how things can change so drastically.

Will we see videos for your music? It would make me so happy. The tracks definitely feel like music to ride around at night to. What was the feeling you wanted people to get from your music when you first started really producing?
One day I'd like the be knowledgeable enough to shoot my own videos, but for the moment no. I don't necessarily think enough about my music compositions to be able to create a fitting video. I'm waiting to meet some talented videographers to work with.



Music has always been more of a "me" thing rather than a thing for others. My main goal was to try and stand out, to be uniquely me. It was something I felt most new producers lacked, yet something common among my favourite artists. I keep going because I feel this need to spend this "creative energy" that builds up. It's just a bonus that there are people around the world that have my tracks on repeat. It makes me feel good.

What's your favorite film? It's just good to know these things.
Pulp Fiction, kind of a cliché answer. It's my usual answer when I get asked this question. I don't necessarily have one favourite, there are so many that excel in different areas. Current honourable mentions: Spider-Man: Into the Spider-Verse, The Revenant. There are probably many more that I just don't remember right now.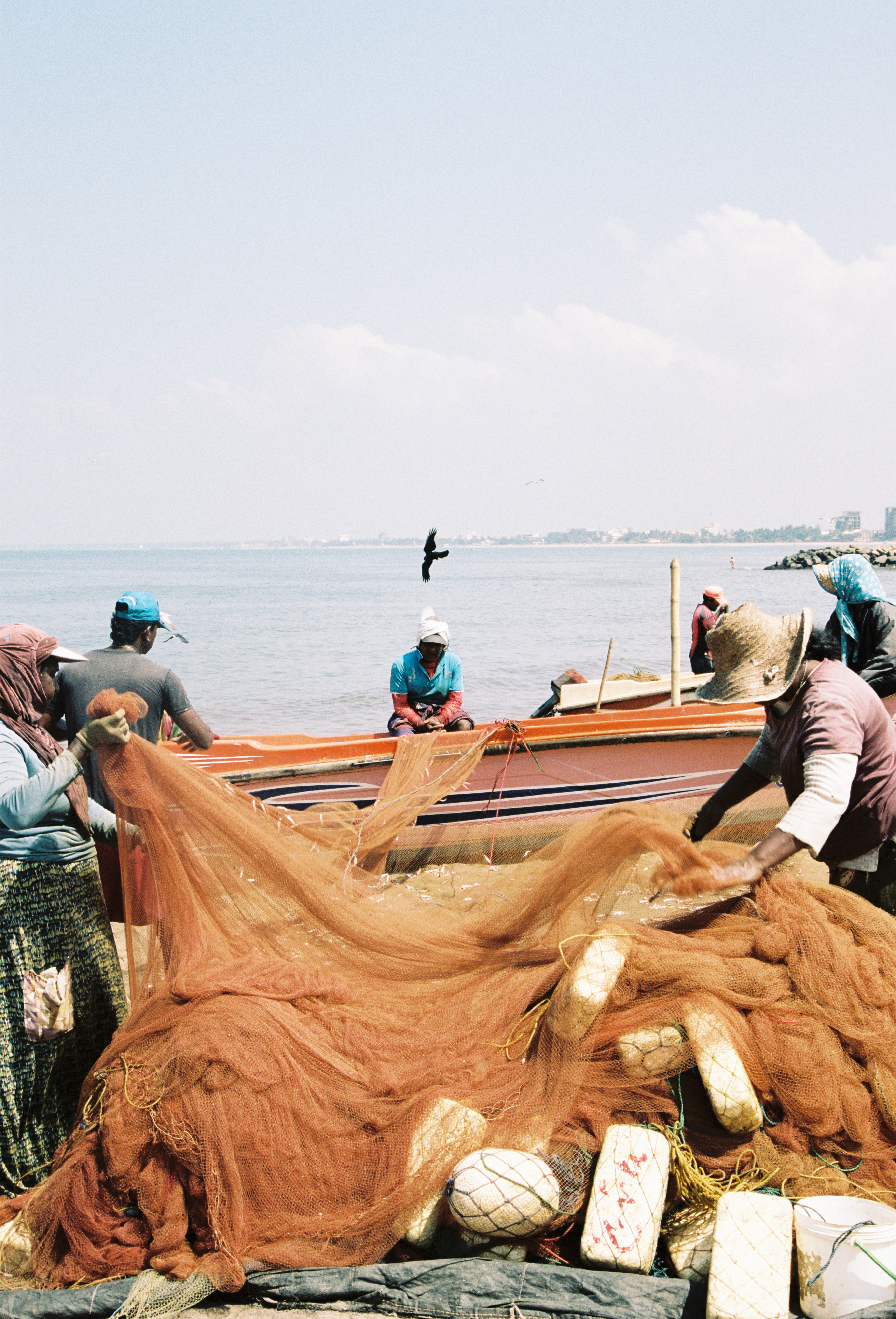 What's your perfect day?
A day where I feel like I have accomplished something. A day where I've been out all day, worked, seen friends... Not too hot, not too cold. Sun.

How long on average does it take you to make a track, these last releases really feel like you kept coming back to them to make sure it was perfect.
Usually, anything that I've actually released has taken maybe 1-2 sessions to complete, At least the main idea of it. It then spends a week being tweaked and a few days being mixed. I tend to get excited and rush my releases… It's something I need to work on.



Your track "2018", is actually a real gritty track, feels like the dark RnB slappers that really hit you. I mean how did you feel when that one was done? The beat flip in that about half way through, *kisses fingers* ces magnifique.
2018 was a tough year for me.

I just seemed to forget how to make a "Snacks" track. I was struggling to make the music I wanted to make, but at the same time, unable to make the music I'd always been making. Ironic because I spent the year doing a Music Industry course at Abbey Road Institute… Which I believe was the main reason. I was introduced to so many people and so many opinions, it took me a whole year to eventually process all this new information, keeping what was relevant to me, and tossing away what wasn't.

"2018" was more of a quick mixtape/compilation of all the tracks I had worked on/been working on that year. All being collabs and flips never to be released... maybe...I feel that it was necessary to release this. It's allowed me to get out of that creative block, it has allowed me to transform, what I believe is, my sound.

Who's your favourite producer of anyone lately? And in a broader sense where do your influences come from? Who do you look up to?
Quickly, Quickly. No one comes to mind faster. Impeccable groove, insane sampling ability, totally unique. Music is the only thing that influences my music. No other medium/life experience/whatever impacts my musi. My photos are influenced by other photographers' photos, that's it. There's no crosstalk. Not consciously anyway. I don't tend to think too much about what I do. I don't know whether that's a good or bad thing.



"Windy Weather Here in Melbourne", what were you doing in the 24 hours before you made that particular piece? Also, what sound (if any) do you think Melbourne, as a city, emanates in your music?
This piece was initially sparked by my old friend Vervi. He sent me a project over Discord that had a few defining elements, mainly these 'kick rolls' that absolutely stood out to me. 24 hrs prior to this I would have been talking to my mates from Kayak Collective, just talking smack. Those guys and girls really allowed me to progress and grow as an artist, forever thankful for them and what they've done for me.

In a literal sense, I tend to use my phone to record bird noises just outside my house. Melbourne itself is seen as a cultural melting pot; I don't necessarily think we have a own sound to call our own. Unless you want me to say that one particular genre of music… I'm not.




Visuals and music go hand in hand, how did you start your photography journey? I assume you design your own artworks?
I started taking pretty crappy photos off my phone, then it slowly progressed to a DSLR that my parents had.
I used that for a few years before I was given the chance to shoot on film. Armed with a decent film camera and 5 rolls of film I took my first shots becoming the addict I am today. I can't go a week without finishing a roll. Just ask the guys at Halide Supply. I only use my own photos for artwork, there's just something about self-reliance.

You've mentioned a while back that you're a part of Taku's 823 Neighbo(u)r Film Project. Tell us more about the project. How is everything going and when will we be seeing the first photos? Really curious to seeing those!
The Neighbo(u)r is a project in which you are to take portraits of people in your local community on expired film. There isn't necessarily a brief on who or what, so I took the opportunity to dedicate the photos to the people that have influenced my creative journey over the last 3 years.I've been so lucky to meet so many people that have both influenced my music, my photos and my life in general, allowing me to grow to who I am today.
This has been the longest I've ever kept a roll of film in my camera, I still have half the roll to go. It's hard to organise time to see everyone! I have to submit my roll by the end of May so hopefully

Any collaborations you'd be stoked to have?
I've been fortunate enough to be contacted by Converse, particularly their Converse X program. It has allowed me to connect with even more creatives from Melbourne, which is awesome. There's a thriving scene here, people doing their thing for art, not clout. I want to take my music to the next level, working with vocalists and other producers, already have some tracks lined up. There are so many people I'd love to work with, too many to list.



Tell us about your latest project "LOVEFROM"? What else is next for Snacky in 2019? Planning any trips this year? You're always welcome in Amsterdam.
As I said before, 2018 was a wild year. I was fortunate to work with some upcoming Melbourne based producers, rappers and vocalists. In doing so I realised how connected everyone in the local scene is. There are so many talented creatives around the world, not only that but there are plenty of people that have that creative spark, but don't know where to begin. I wouldn't be where I am now if I didn't just give it a go, which is why I love teaching and enabling people where I can. LOVEFROM is the product of that.

My friend Jordyn (NOTPIL) and I want to help people to connect and create together, whilst helping them discover their creative identities. That's all for now.

Snacks/Snacky is an on-going project, I'm no longer being held down by my creative block. I've discovered my new sound, working with vocalists and other producers to release more music. I'm taking more photos than ever, working with more creatives than I have ever before.
I'm going to LA at the end of the year, just a small family holiday, hopefully will connect with some of my music friends down that way. I want to go to Europe so badly, I'm 100% coming to see you guys sometime in the near future 😊.